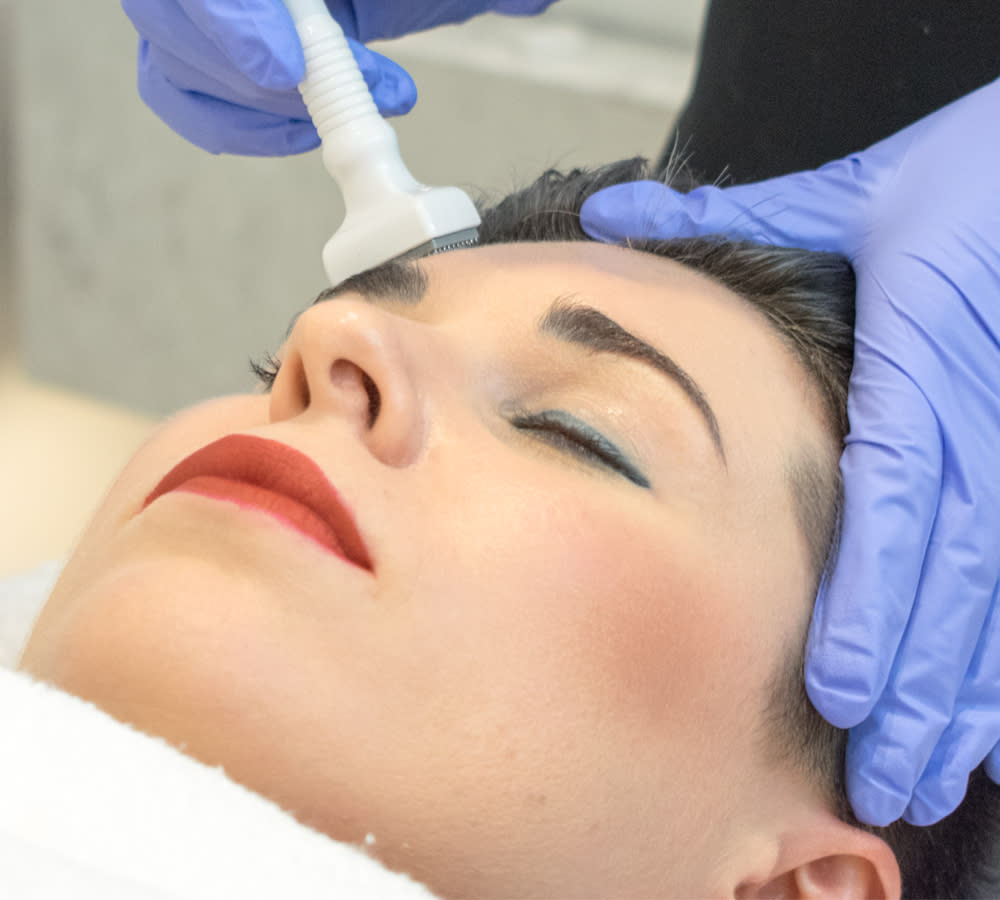 Home / Spa / DF Facial
DermaStamp® Growth Factor Induced Therapy (GFIT)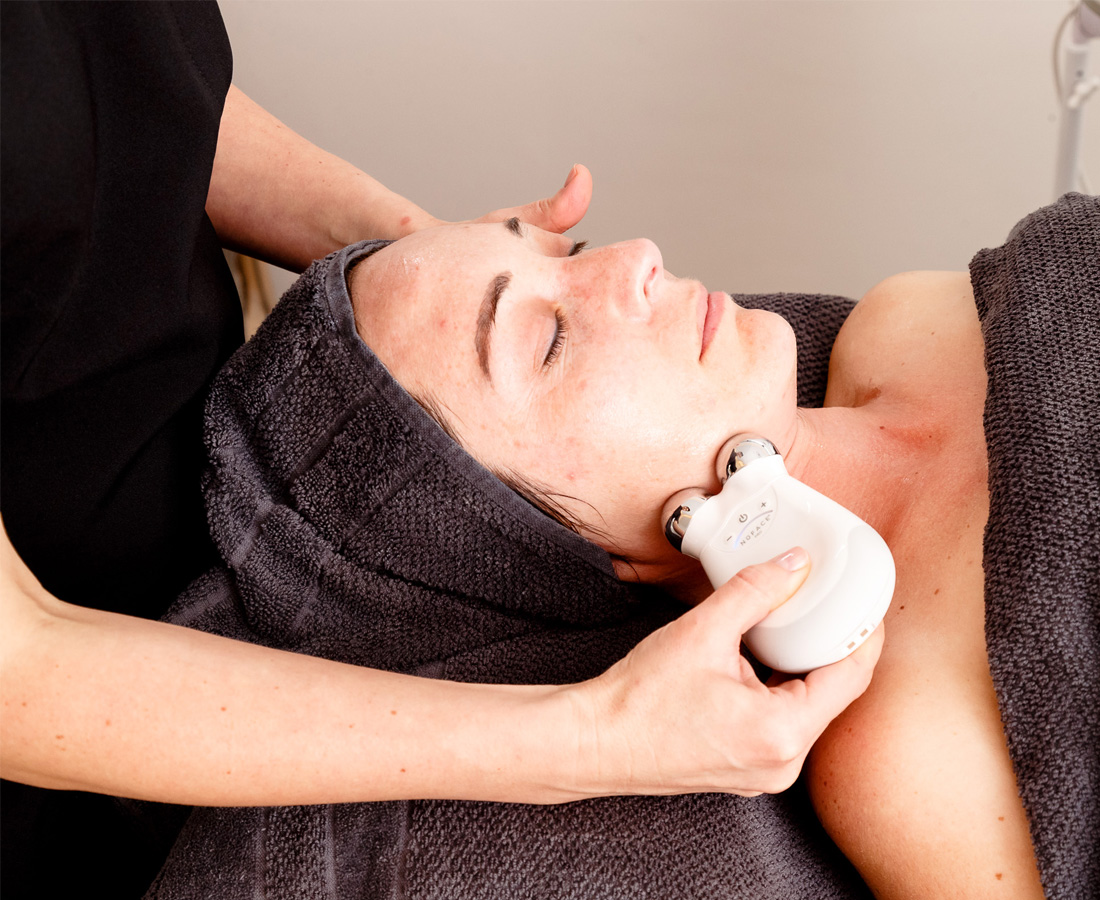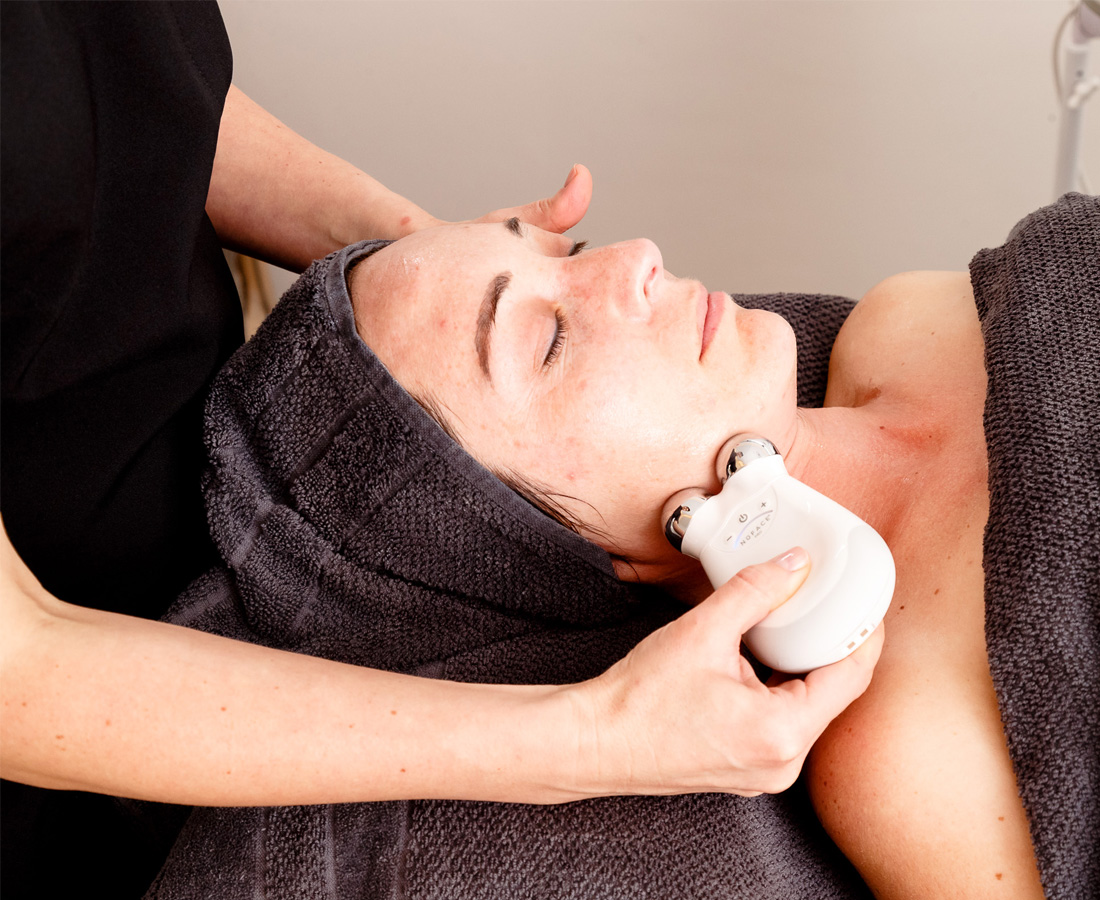 Home / / DermaStamp® Growth Factor Induced Therapy (GFIT)
DermaStamp® Growth Factor Induced Therapy (GFIT)
At Eden MediSpa, we have developed an exclusive treatment combining the skin regeneration and anti-aging effects of DermaStamp with GFIT - Growth Factor Induced Therapy™ from AQ Skin Solutions. AQ Recovery Serum harnesses the most cutting-edge growth factor ingredients to target even the most challenging skin concerns. By introducing channels into the skin with the AQ DermaStamp, we aid the delivery of these growth factors directly into the skin.
The AQ DermaStamp, in conjunction with the AQ Recovery Serum, intensifies the benefits and enhances the penetration of growth factors directly into the dermis, so that you will see faster, more dramatic results than when using the serum or micro needling alone. Results have shown dramatic improvement in skin texture, acne, pigmentation and reducing scar tissues and fine lines. These results are achieved by stimulating the skin to produce new collagen, hence revealing fresher, young, and more healthy-looking skin.
DermaStamp can be used for a range of conditions on the face and body, and is an effective treatment for:
Fine Lines and Wrinkles on the Face
As we age, our levels of collagen and elastin gradually decrease resulting in fine lines and wrinkles on our face. DermaStamp is designed to trigger the production of new collagen to help smooth out all lines such as eye lines, frown lines between our eye brows, or smoker lines on the upper lip area.
Enlarged Pores on the Face
Enlarged pores are most often a result of oily or aging skin. Collagen is vital for maintaining youthful skin and keeps our pores tight. As collagen production decreases, our pores tend to become looser and more visible. DermaStamp can help to minimise the appearance of large pores and will improve your overall skin texture.
Sagging Skin on the Face
Increasing the production of collagen using DermaStamp will offer an amazing non-surgical skin tightening solution to target loose skin on the cheeks, jowls, neck and décolletage. If you are looking to rejuvenate and plump your skin for a tighter, more youthful look, DermaStamp may be the answer.
Hair Loss
DermaStamp and AQ Advanced Hair Complex+ improves the overall condition of the scalp and damaged hair follicles, while trying to increase the circulation of select growth factor proteins found in your healthy hair follicles. This process can allow for a normal hair growth cycle that leads to improved overall hair quality.
Sagging Skin on the Body
Sagging skin on the body can be a result of natural aging or of sudden weight loss. DermaStamp can help to tighten these areas of loose skin by triggering the production of new collagen and elastin to rejuvenate and tone your skin. Common treatment areas are the stomach, arms, thighs and buttocks.
Stretchmarks on the Body
It can be hard to get rid of stretchmarks. DermaStamp can help to improve the appearance of stretchmarks. However, we will first assess your stretchmarks and decide on the most suitable treatment for you.
Book Now
Frequently Asked Questions
Download or request a Pricelist
Spa Pricelist
Nail Bar Pricelist
Request